Preparation
In the container whisk, mix 1 kg of product with 2 liters of cold water, stir with ribs for 2 minutes slow and 5 min quick, put into the molds and let stand in the refrigerator for 60 minutes. (Apprpx. 60 servings).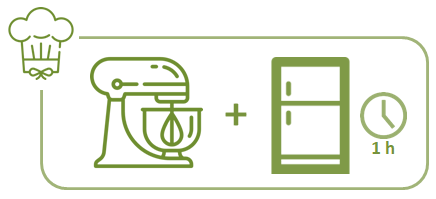 Product Performance

Conservation
STORAGE:
In a cool, dry place.
SHELF LIFE:
2 years from date of manufacture.
Ingredients
GLUTEN FREE