Preparation
Add 1 kg of product in 4 liters of milk. Stir until completely dissolved and let stand for 15 minutes.
Now it is ready to use with the soft ice cream machine. (APprox. 100 Servings).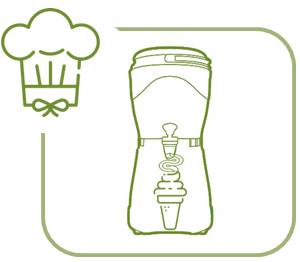 Poduct Performance

Conservation
STORAGE:
In a cool, dry place.
SHELF LIFE:
2 years from date of manufacture.
Ingredients
with pure cocoa
GLUTEN FREE