Preparation
Mix the product of the bag (600 g) in 5 liters of water, previously heated, and bring to a boil briefly.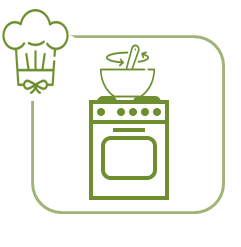 Product Performance

Conservation
STORAGE:
In a cool, dry place.
SHELF LIFE:
2 years from date of manufacture.
Ingredients
GLUTEN FREE
SUITABLE PKU. (Currently our products are consumed by patients with phenylketonuria under strict medical control).